After sales service plays an important role in customer satisfaction and customer retention. It generates loyal customers and increases a brand value. Customers start believing in the brand and get associated with the organization for a longer duration. We believe that after sales service plays a pivotal role in strengthening the brand between the organization and customers. Steam Buddy offers graceful training for users and an impeccable after-sales service on the market. Our customers testify to our service. We count more than 100 machines sold in India Our support team is operational from Monday to Saturday from 10:00h to 20:00h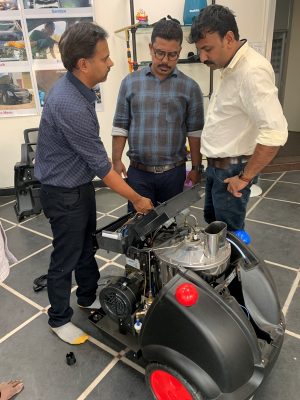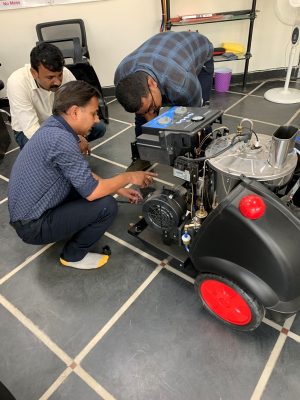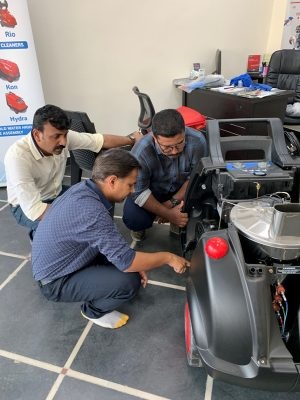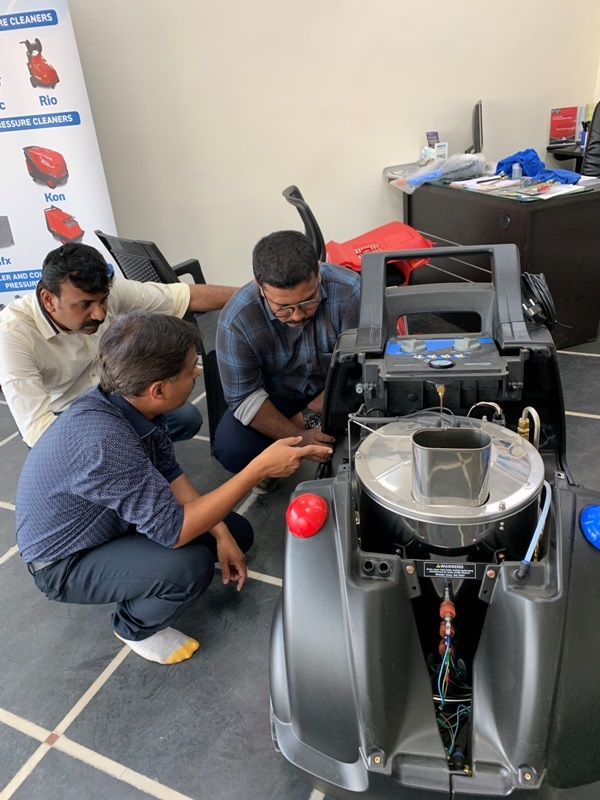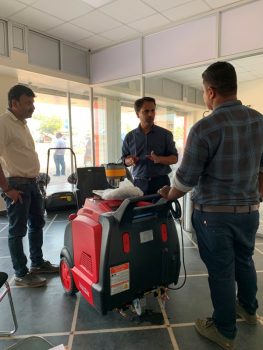 Steam Buddy service and after sales support relies on three principals
On site product demonstration
Includes first hand training of different aspects of product. 
Key features and its application.
Explanation of accessories and components.
First hand operation and General Maintenance Training Includes demonstration of operational capabilities of product and start-up and shut down procedures.
Standard operating procedures for longer and safer operation. General maintenance  training.
Safe keeping – It is always advisable to keep the machine in safe condition , as per the standard
Protect it from excessive dust and moisture , avoid unnecessary modifications.
With our vast experience of working on this machines we have developed videos and procedures of safe and easy maintenance tricks which helps customers quick and easy replacement and reduce breakdown time waiting for service engineer.
Service Engineer availability and AMC
Our team of Service engineers having excellent knowledge of machine maintenance and repairs.
Helps any major issues solved which is otherwise an not be solved through customer.
AMC has been designed for complete peace of mind which provide 3 service visits per year to maintain the required health of the machine.
Availability of spare parts is always our priority to support customer on any wear and tear replacement or breakdown replacements.