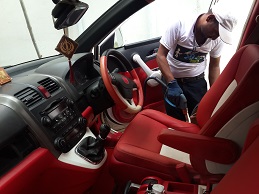 Drive a clean & hygienic car
Steam cleaning is healthier & eco-friendly – no detergent and low water consumption. Steam cleaning is hygienic – even those hard to reach areas can be cleaned and 99.99% of bacteria killed. * Steam cleaning is effortless – no scrubbing or polishing required
Scientifically proven to kill all known bacteria and mold Steam cleaning provides you with the most meticulous job out there! Did you know that microscopic parasites are found living on all textiles and fabrics inside cars? By steam cleaning, you can rest assured that your car remains free of mites, parasites and other allergens. And the environmentally friendly feature also steam sterilizes and deodorizes cars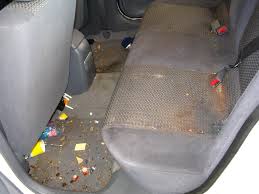 To clean the interior of your car, start by removing all the trash and extraneous items. Moisten a rag with household or glass cleaner and wipe down the dashboard area, steering wheel, and center console. Next, remove the floor mats, vacuum them, then vacuum the car's interior from top to bottom. Now The Next Step to To Seam Wash the Interior Surface .The high pressure steam also neutralizes the germs and bacteria breeding in your cabin. Needless to say, as this technique is an eco-friendly cleaning solution.
Naturally where passengers are involved it is important to keep exteriors and interiors clean and hygienic. Compared to conventional cleaning methods, Optima Steamer™ eliminates bad smells, leaving the surfaces dry quickly so the vehicle can be back to its routine operation immediately. With the high temperature (178°), Optima Steamer™ guarantees the complete elimination of bacteria, lurking germs as well as pests and fleas that can hide away inside chairs and upholstery.
There is little or zero need for chemical detergents which make passengers free from toxic exposure to chemical residue.